Moving on... to Datawrapper
Some personal news.
Almost four years ago, in January 2014, I joined the New York Times Graphics department. Now I decided that it's time to move on.
It's been an incredible experience and honor to work with some of the smartest journalists, cartographers, and data visualizers in the world. Who, by the way, are also the nicest folks you can imagine, and who went our of their way to make the German immigrant feel at home. I'll miss you guys!
Last summer we had already moved back to Germany for family reasons, and for the last 15 months I enjoyed the benefits and challenges of working remotely for a team on a different continent. But in the end, this arrangement just didn't work out for me.
#

Returning to my old love Datawrapper
So, starting next month I am returning to work on Datawrapper, the project I helped bring to life in 2012 and also the one I cold-heartedly abondened for the exciting job in New York.
During my absence, a lot has happened to Datawrapper! What started as a quickly hacked together proof-of-concept with a few but enthusiastic users has since turned into a real business, with customers and some revenue. Datawrapper is serving around 2-3 million chart views per day, and it is used by data journalists in many many countries around the world.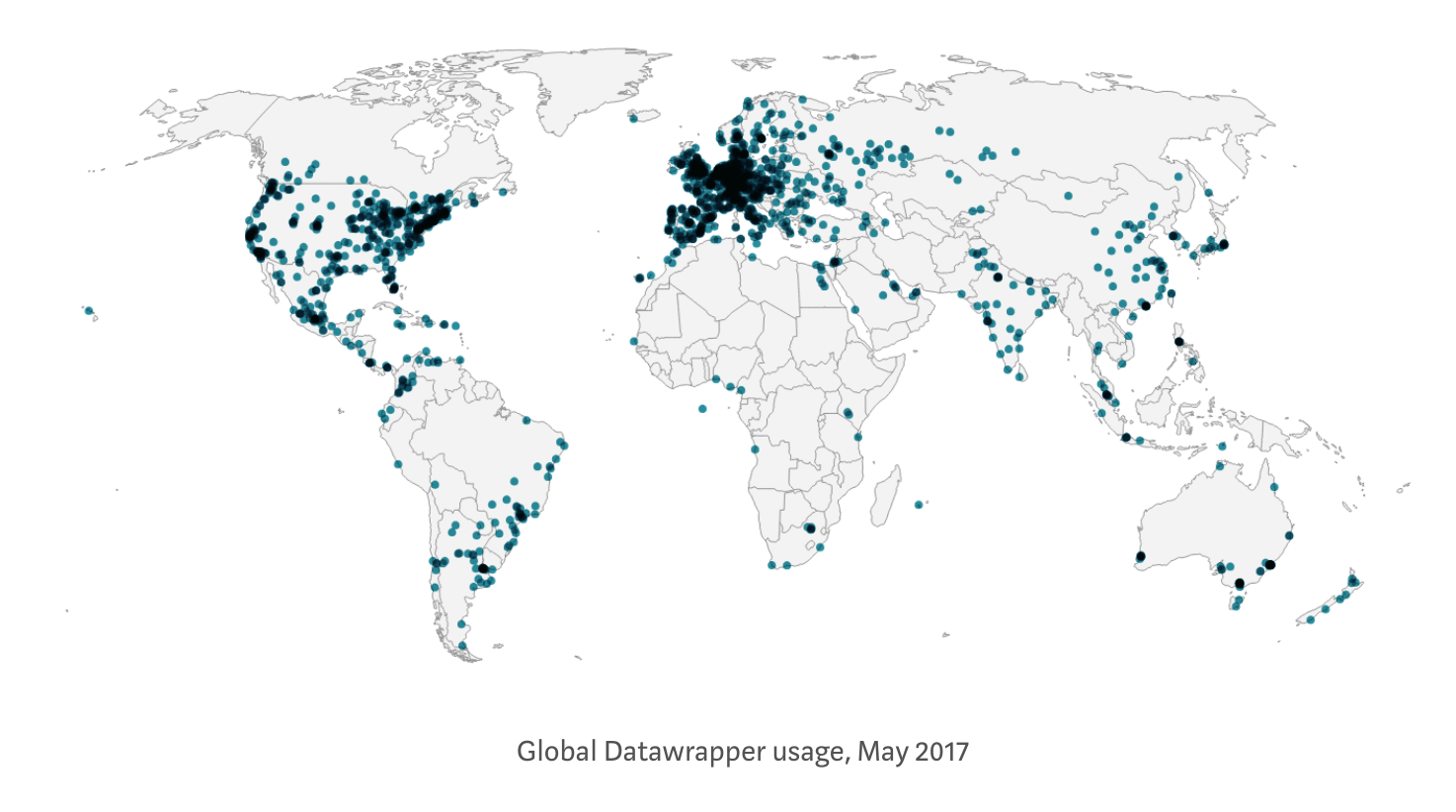 We just opened a small office in Berlin to accommodate our team, and in some ways I look forward to exchange a busy newsroom of a thousand for a startup of six.
So while this means I am leaving journalism (for now), I will still be working on tools to help newsrooms on their way into the future (something I enjoyed doing at the NYT as well). My role at Datawrapper will be some combination of CTO, product development and lead programmer (small company), and I am very excited about our roadmap!
And, while we're here, I also hope to find more time for this blog and some fun side projects.
I kind of missed it!