International Aid Flows (a first look)
I just got a new data set on international aid flows. This is my first look at it, showing the sum of 110,742 donations since 1960. Donors are white, recipients are red. Pretty complex, I think.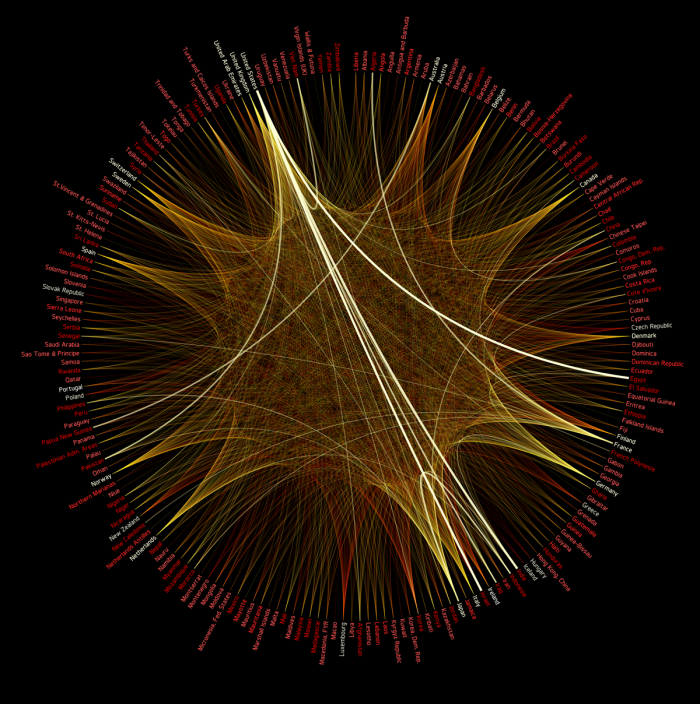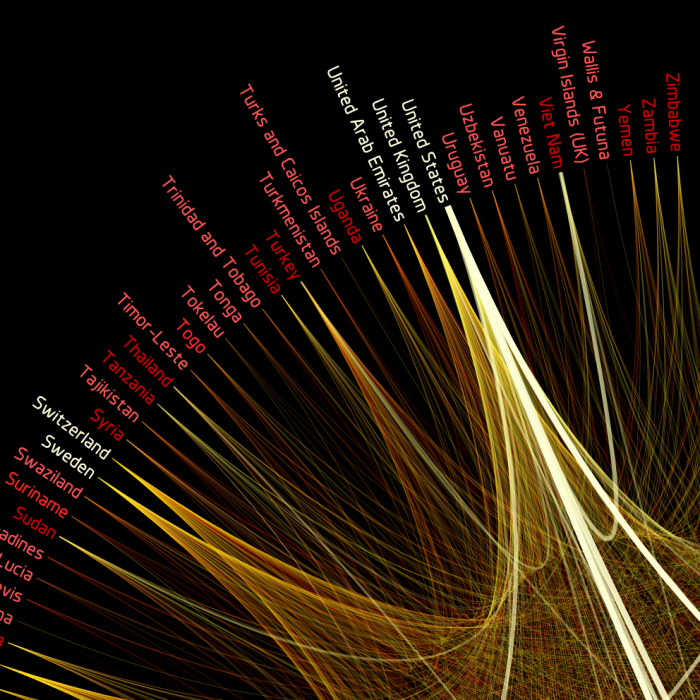 Bin vor kurzem an einen neuen Datensatz zu internationalen Hilfsleistungen gekommen. Das hier ist mein erster "Blick" auf die Daten. Man sieht die Summe aller 110.742 Spenden seit 1960. Die Geberländer sind weiß, die Empfänger sind rot. Ziemlich komplex, finde ich…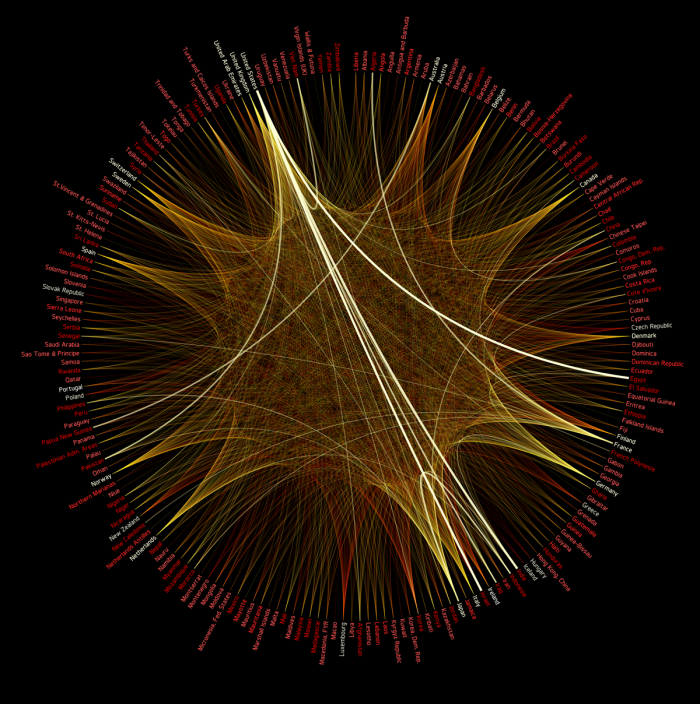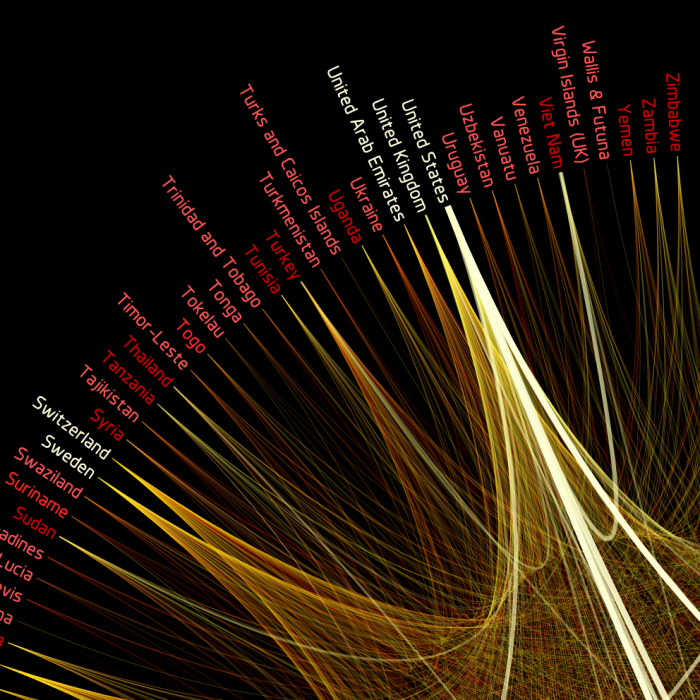 #

Comments
Steffen K. (Mar 02, 2011)
schön! hast du mit Flare gemacht, oder?
Hast du eine Idee, wie man bi-direktionale Daten in dieser Form gut darstellen kann? Bei Aid ist das ja i.d.R. eine Richtung, aber bei Handel hätte man dann ja 2 Linien für ein Länderpaar…
datamynah (Mar 03, 2011)
fascinating! i had no idea Australia's main recipient was PNG, you never hear about it! superb graphic, even if it is the "first look"
Rob (Jul 04, 2011)
Gregor, Very complex, yet beautiful! What tool was used to create this? Was it Processing?
Dominik (Jun 15, 2011)
Die Visualisierungen hier sind echt super. Kannst Du nicht auch mal was darüber schreiben, wie man so was anstellt z.B. in R oder Processing? Oder Bücher empfehlen zum lernen?
sehrsehr (Feb 12, 2011)
sehr komplex, aber ästhetisch ganz weit vorn!