Mapping Shortest Distances to Nuclear Reactors
The Fukushima disaster has made me think about my own safety, and so it came that I wanted to know. In how many places in Germany are living people more than 100km away from nuclear reactors? I grabbed some data and created this simple map: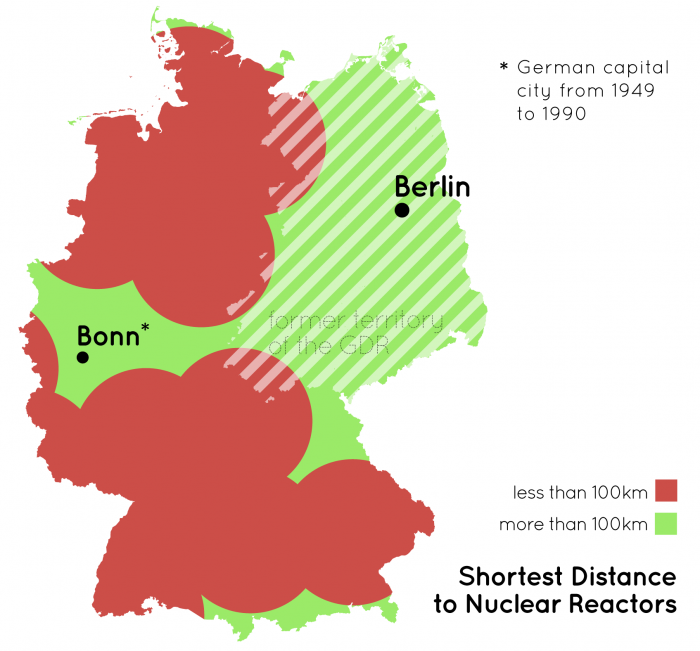 What about France?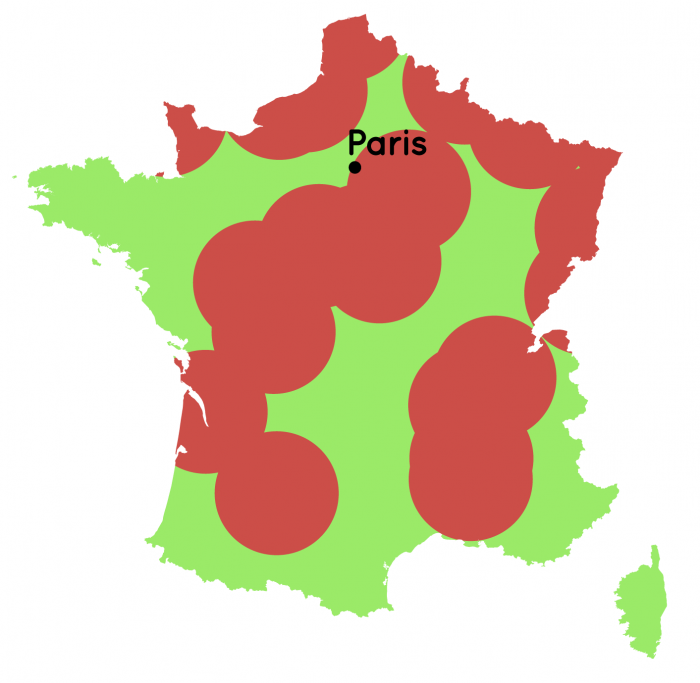 United Kingdom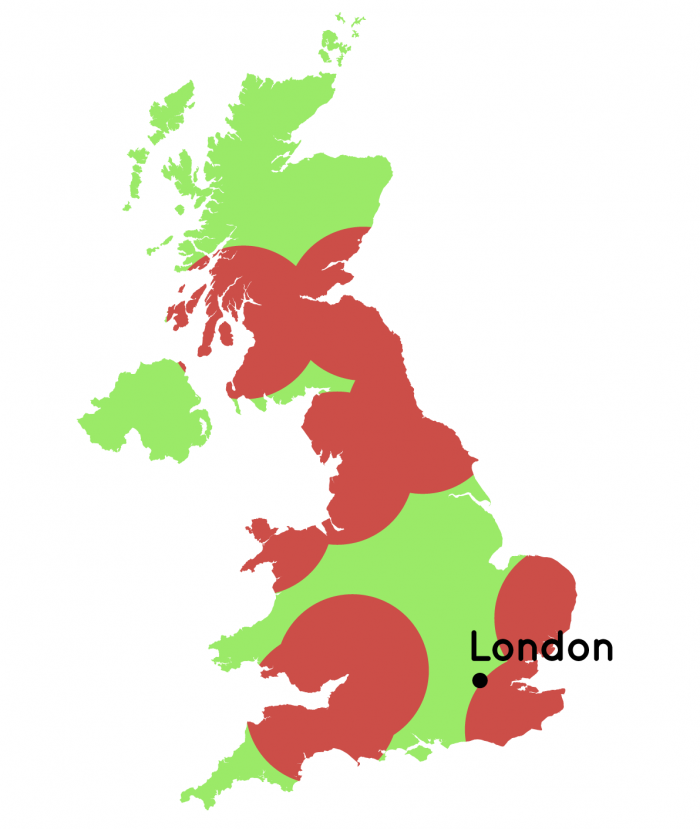 Japan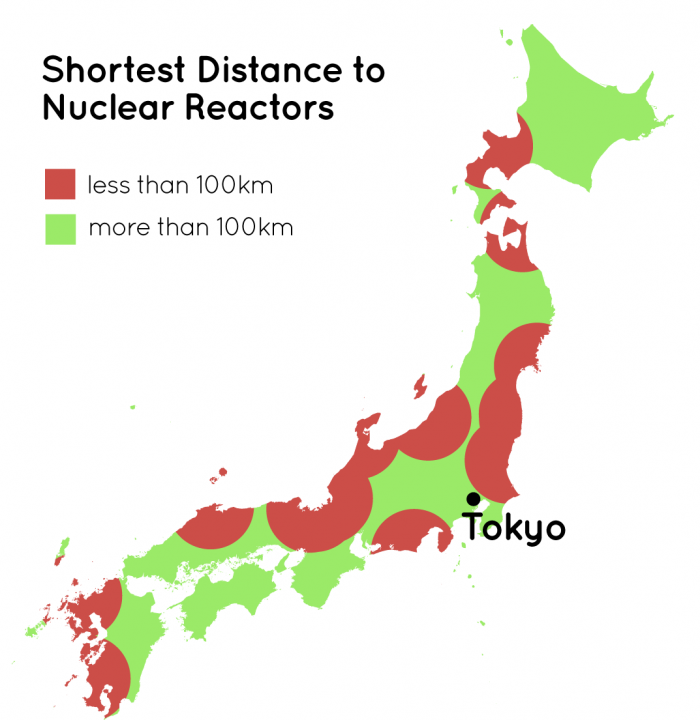 #

Comments
dennis (Mar 19, 2011)
zum glücken wohnen wir im osten! hoffentlich wird bald ganz europaweit aus der kernenergie ausgestiegen!
Rolf Wenkel (May 11, 2011)
Da ich in der Nähe von Bonn wohne, sieht die Karte auf den ersten Blick sehr beruhigend aus. Berücksichtigt man jedoch die Tatsache, dass in Deutschland der Wind i.d.R. aus Südwesten kommt, sieht die ganze Sache wieder anders aus.
PS.: Kann ich die Grafik und einen Link in meinem Blog veröffentlichen?