Wikileaks Cablegate Iceberg
I just created a small self updating infographic to get a feeling for the number of cables that are still unreleased. Please click on the image to see the "live" version.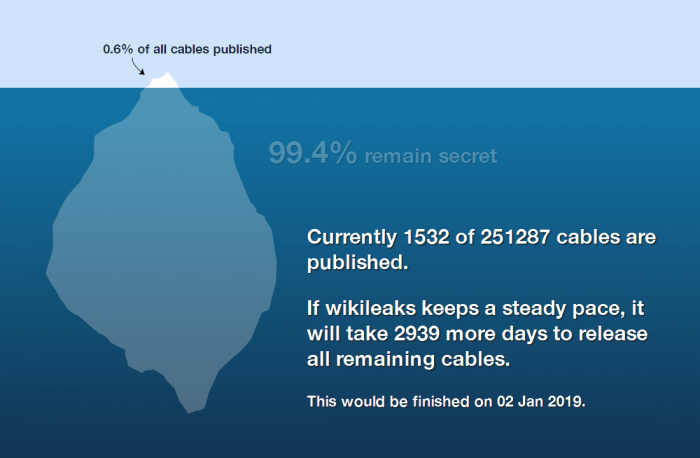 Ich habe mal eine kleine, sich selbst aktualisierende Infografik gebastelt, mit der man ein Gefühl für die Menge der bisher unveröffentlichten Diplomatendepeschen bekommt. Bitte auf das Bild klicken, um die aktuelle Version zu sehen.